Endorsement: The Unseen Kurt Cobain Photos
Feb 19, 2016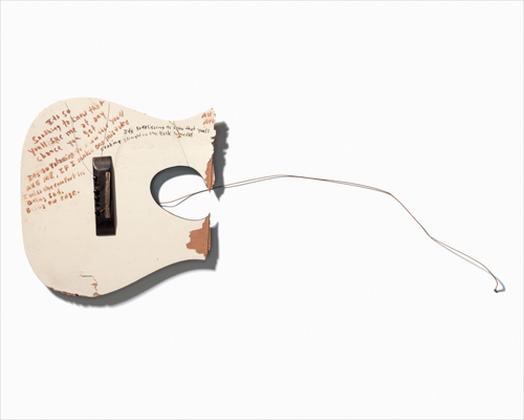 Geoff Moore (b. 1970) Smashed, 2007 Archival pigment print 48 x 36 in. (121.9 x 91.4 cm) Edition / 10 +2 AP
In 2008, author Charles R. Cross and photographer Geoff Moore came together to publish Cobain Unseen, an intimate biography of Kurt Cobain.
Eight years later KM Fine Arts Gallery in Los Angeles brings us Endorsement, a solo exhibition by Moore of rare archival images from the book. Here, visitors can peer into Cobain's private life through the possessions he left behind after his untimely death, including guitars, handwritten lyrics, journals, recordings, and the storied "heart shaped box."
Arguably one of the most celebrated names in American music, it is fitting Cobain's images are displayed in tandem with Carinthia West's Looking Back is the New Forward, an unguarded look at some of the most iconic personas in history.
KM Fine Arts Gallery is located at 814 North La Cienega and is free and open to the public through March 26th.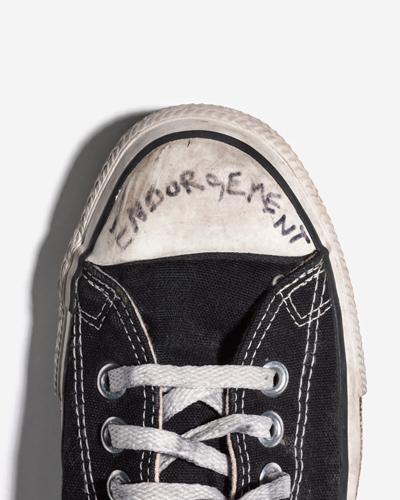 Geoff Moore (b. 1970) Endorsement - Cobain's Converse #1, 2007 Archival pigment print 48 x 36 in. (61 x 76.2 cm) Edition / 10 + 2 AP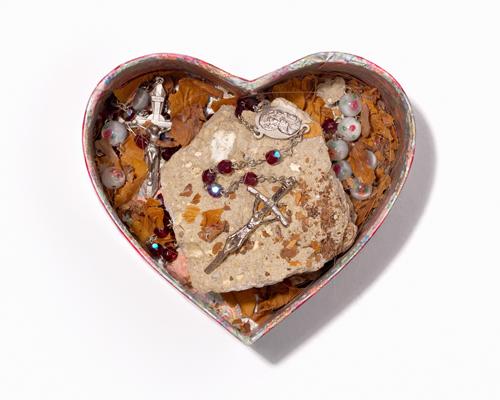 Geoff Moore (b. 1970) Heart Shaped Box #1, 2007 Archival pigment print 48 x 34 in. (121.9 x 86.4 cm) Edition / 10 +2 AP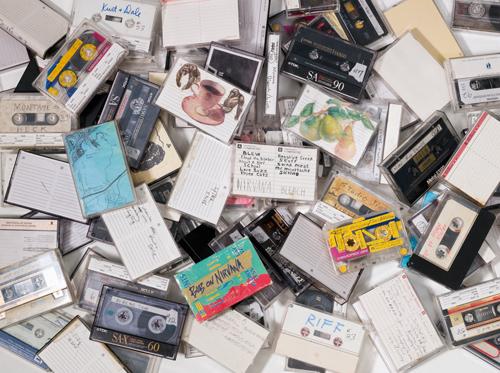 Geoff Moore (b. 1970) The Tapes, 2007 Archival pigment print 55 x 40 in. (139.7 x 101.6 cm) Edition / 7 +2AP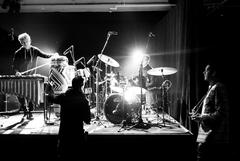 Next:
Feb 19, 2016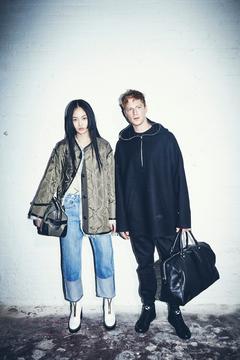 Previous:
Feb 19, 2016