FW16 Show Music
Feb 26, 2016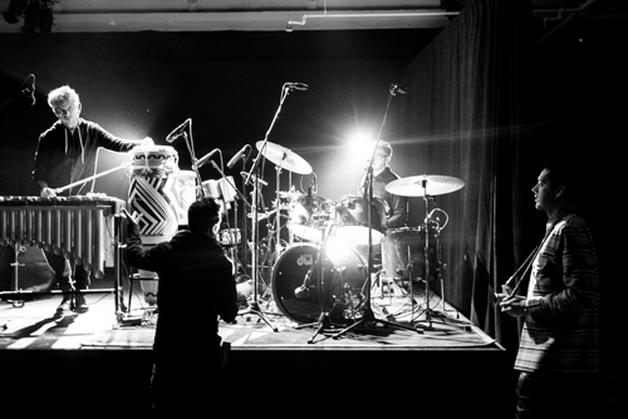 For our FW16 runway show, we once again incorporated a live musical element. Entitled Tamborzen, the original track was composed and performed by Mauro Refosco, Joey Waronker and longtime friend of the brand, Kris Bones.
Refosco and Waronker are two of the most respected drummers in the world and have contributed to original tracks for us in seasons past with Atoms for Peace bandmate, Thom Yorke.
Kris Bones is renowned for his work as a music director, composer and consultant, and has produced and mixed tracks for artists such as The Wu-Tang Clan and The Prodigy.
Below, hear a bit more from the musicians about their work on Tamborzen and view the full runway video to hear the track …
Can you tell us about the piece you composed for the FW16 show? From where did you draw your inspiration?
Kris Bones: It started with a discussion with Marcus about drummers and a DJ video he had seen. This evolved into the track we did based on many versions of those early ideas and from knowing what worked in previous shows.
Mauro Refosco: One aspect that was really important was choosing the right sounds for the "musical bed." We looked into sounds that would not be dated and had some character. We were looking for sounds that would be unfamiliar to people's ears, yet not too aggressive, that wouldn't turn into a distraction to the show.
How is this musical piece directly intertwined with the collection?
Kris Bones: The thinking was having the male and female models coming out in the pairs...could we produce a track that felt like different music coming together in a harmonious juxtaposition of opposites?
Joey Waronker: I love the sensibility and taste of rag & bone. To me, it is forward thinking and classic at the same time, which is exactly what I aim for in my own music, and everything else, for that matter. I love tweaking old sounds and styles and merging them with new sounds. Musically speaking, I was very pleased with the balance Mauro and I achieved between what was composed and what was improvised.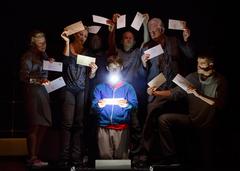 Next:
Feb 26, 2016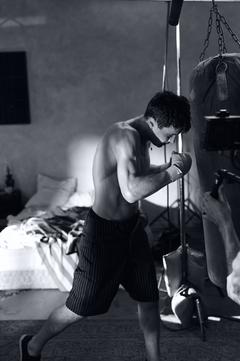 Previous:
Feb 26, 2016