Meet FW15 Campaign Star: Gabriella Wilde
Jul 28, 2015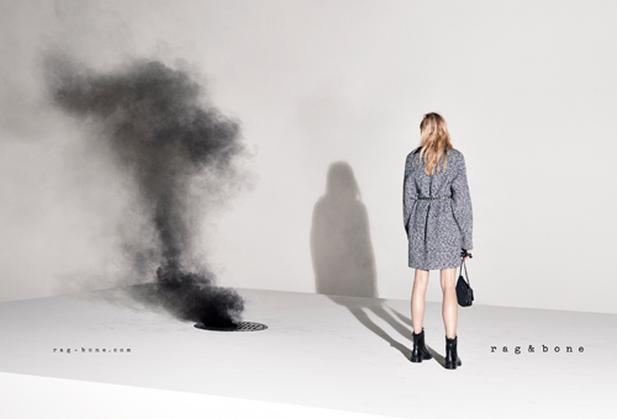 Earlier this summer, London-based Gabriella Wilde flew to New York to shoot our FW15 campaign. We caught up with the beautiful star on set in Brooklyn to discuss the campaign, her style and career…

What is it about rag & bone that resonates with you?
rag & bone has an understated coolness. It is chic with an edge which I love. I've always been a big fan of the brand, it appeals to my natural style.

What were your thoughts about the campaign concept?
I loved the concept. It was very different, a bit raw. It was really fun to shoot. I love the hardness of the images.

What do you like about New York?
New York has an energy like no other city in the world. I never really feel like it's real life when I am there.

How would you define your style?
I have never followed trends but just like what I like. I usually prefer to dress in a simple way, but wear clothes that are well made. I'm not a girly girl and I often like to wear men's clothing. My husband probably influences my style the most - I steal his clothes a lot.

When did you decide you wanted to become an actress?
I did my first few photoshoots when I was 14 with Isabella Blow and then Naomi (Campbell) took me to her agency - that's when the work started to pick up. I moved into acting when I was 20 while I was studying painting at college.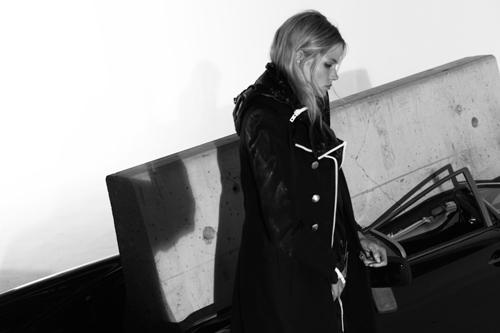 Gabriella on set at the FW15 campaign shoot
What's the best advice you have received so far regarding acting?
Nothing is wrong.

Is acting in your blood?
Neither of my parents are actors but they are both very artistic and my mother is certainly a performer in life. My siblings are a creative bunch too, so I guess it's in us all from somewhere.

What kind of roles appeal to you?
Anything that rings true.

You have a beautiful son, Sasha. Has motherhood changed you in many ways?
Yes, totally. I can't remember life or my outlook before I had my son. Nothing will give you more clarity in an instant than becoming a mother.

Finally, we noticed you have a tattoo on your wrist, is there a special meaning behind it and do you have any others?
It's the number seven. I am the seventh child in my family and it's my lucky number. And yes, I have a few more...
View the Campaign Photos, Video & Behind-the-Scenes