The Houston Project - Alex McWatt
Nov 19, 2015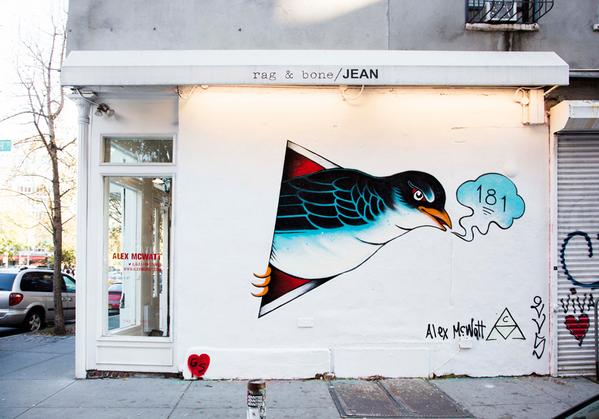 November's Houston Project features the founder of New York's Three Kings Tattoo and friend of the brand, artist Alex McWatt.
Captured on camera as a participant in our Spring/Summer 2015 Menswear portrait series, McWatt now shares his artistic vision with us.
Of the inspiration behind his Houston Project, Alex says, "I'm always inspired by the contrast between cityscapes and wildlife. The lines and bold colors of birds are some of my favorite subjects to paint and tattoo, and I admire how they adapt fearlessly to constant change in their environment."
Stop by 73 East Houston Street to view the wall and follow Alex on Instagram @alexthreekings.