rag & bone Opens Men's Store in Tribeca
Sep 19, 2016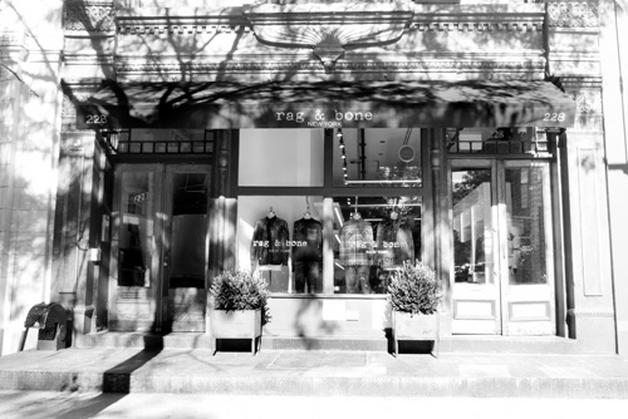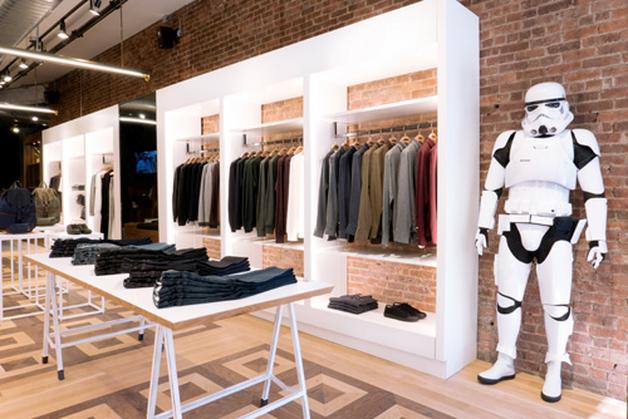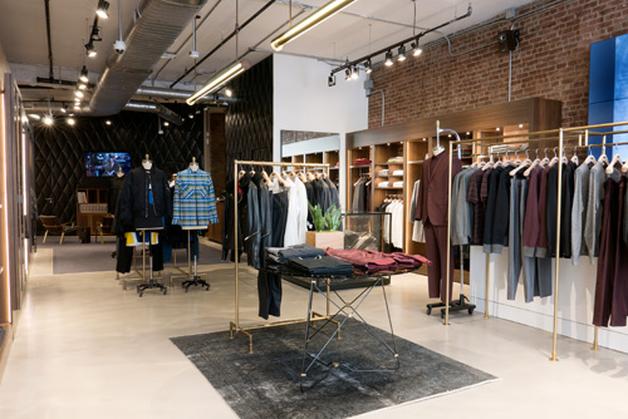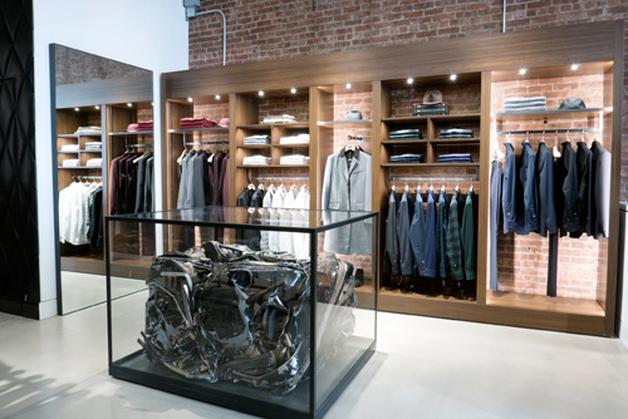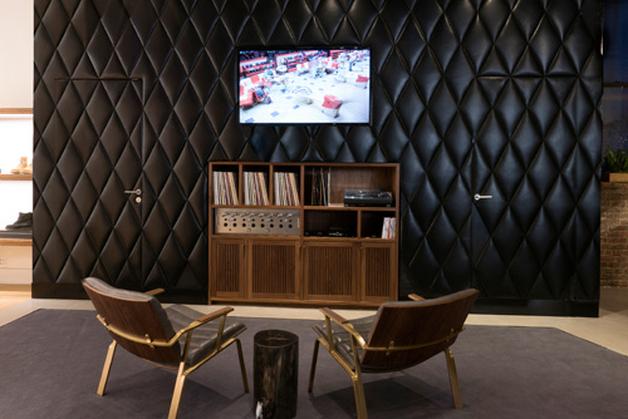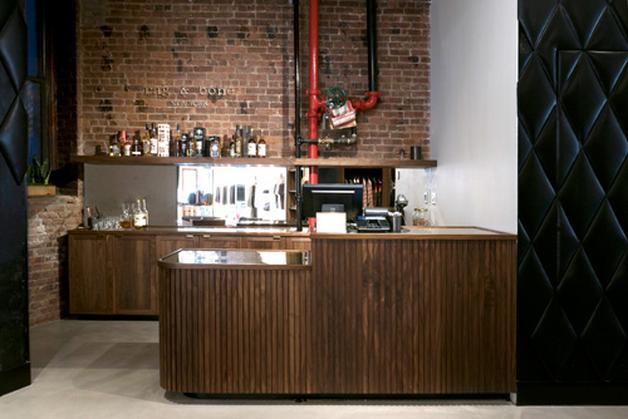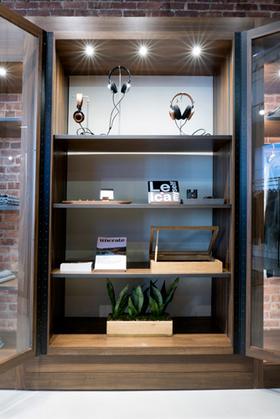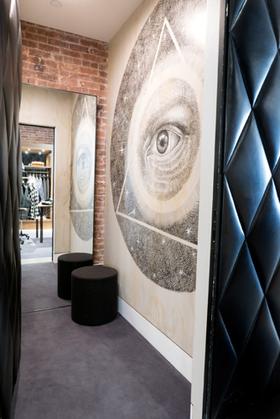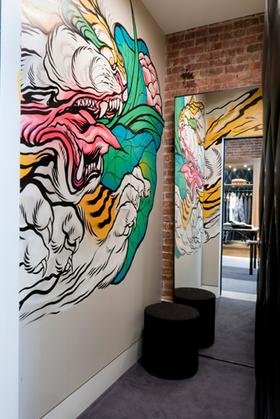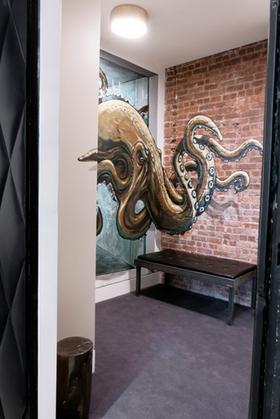 rag & bone has officially opened its tenth location in New York City – our first standalone men's store and the brand's most conceptual retail design to-date.
Focusing on a one-of-a-kind, luxury experience the unique interior design features custom graffiti fitting room installations by past Houston Wall artists Alexis Diaz, Boy Kong and Joe Hill, a record collection curated by music director and friend of the brand, Kris Bones, a gaming system and Apple TV which will stream live sporting events, and a curated collection of brand favorite items, including the custom-made Storm Trooper costume gifted to Marcus Wainwright by Lucasfilm.
Store fixtures were designed and built by the master craftsmen in rag & bone's Brooklyn Custom Fabrication Shop. Specialty pieces include a spalted maple and brass inlay table, hand perforated wood accessory shelving with inset lighting, a slatted wood ottoman, walnut cash wrap and a credenza with brass hardware to house a custom sound system.
Click through the slideshow above for a few images of the interior and check out timelapse videos below of the fitting rooms being transformed by Alexis Diaz, Boy Kong and Joe Hill...
Carrying men's ready-to-wear, Standard Issue, accessories and footwear collections, Tribeca is a truly unique shopping experience. Stop in now at 228 West Broadway in New York.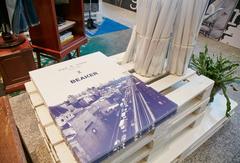 Next:
Sep 19, 2016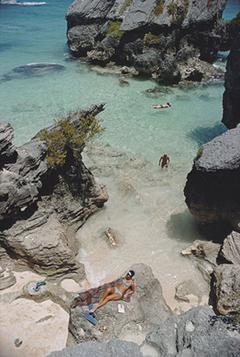 Previous:
Sep 19, 2016