A new series on the era of drug and rock & roll-induced euphoria from Martin Scorsese and Mick Jagger, Vinyl is set during the peak of the 1970s music scene. The sequence opens as record label owner Richie Finestra (Bobby Cannavale) struggles to keep his business alive and his addictions at bay.
For ten episodes the series follows Finestra and his wife, the former Andy Warhol muse, Devon (Olivia Wilde), along with his team of record execs at the imagined American Century Music. They soon discover the Nasty Bits, a punk band they hope will revive the label and the genre of rock music.
Although a fictional tale, look out for name drops from the period like Elvis Presley, Robert Plant, Janis Joplin and Lou Reed.
The two-hour premiere airs this Sunday, February 14th, at 9 pm on HBO.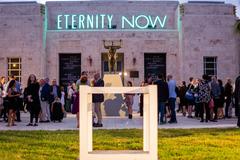 Next:
Feb 12, 2016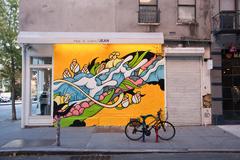 Previous:
Feb 12, 2016